Board Members
Justin Phillips,
GLI CEO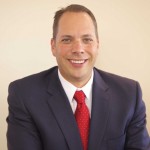 Justin is currently a pilot for United Airlines and flies the Boeing 757 and 767 aircraft on international and domestic flights. Additionally, he has retired from Umpiring Baseball for the NCAA where he umpired 11 seasons.
Justin was raised in Oregon and was selected to be a Rotary Exchange Student to Brazil spending his 16th & 17th birthday abroad.   After his exchange he attended the University of Oregon receiving a Bachelors of Science.  During this time he also attended Rotary's Leadership Conference (RYLA) at the age of 19.  He continued his education in Florida, at the 'Flight Safety Academy' earning his instructor wings and was hired by the United States Air Force Academy in Colorado Springs, Colorado working as both a Flight Instructor and a Ground School Instructor.  After one year he became a mountain check pilot and evaluator for the cadets.  Being a ground school instructor Justin taught a variety of courses including Crew Resource Management, a leadership course within the aviation community.  After just two and one-half years Express Jet (formerly Continental Express) hired him in the year 2000.  Justin continued working his way up the flight ranks and umpiring for college baseball as well.
In the airline industry, Justin attended many different leadership courses.  In November 2011 Justin was asked by the Rotary International District 7980 to assemble a personal and professional Leadership Course designed for young adults, which is how Advanced RYLA (ARYLA) took flight.  The overnight international success with ARYLA paved the path for Gobal Leadership Initiative, GLI.
Justin is a Rotarian at the Westport Sunrise Rotary Club residing in Westport, Connecticut with his son Will, and his daughter Alexa.
Philip Sharlach
VP of Strategic and Development Director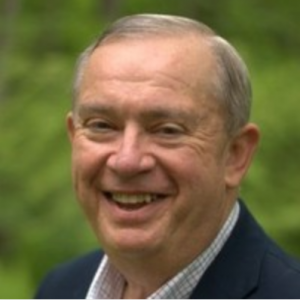 Phil has thirty-plus years of experience at Deloitte, PricewaterhouseCoopers and the U.S. Government Accountability Office (G.A.O.) highlight his career in management and consulting. At PwC Phil was the lead manager developing the organizational and financial management plan for the breakup of A.T.&T.
Independently he advised Weight Watchers International develop the program for their permanent retail weight loss centers and for their franchisees financing of these locations. Also, for NutriStstem he revised the sourcing for all of their microwave meals. This saved NuriSystem $30m annually, and resulted in their'​ sale to Black Rock Capital.
As the Ct Democratic Party's State Senatorial Candidate for Fairfield County allowed Phil the opportunity to tackle inefficiencies of the state budget, government operations and tax burdens faced by constituents of the 26th district. In the 2016 legislative session Phil was asked to find savings that amounted to over $200m, without any reductions in state employment roles. It is policy and procedures that can make this happen.
Phil currently represent Wilton, CT on the Area 9 Cable Council, where he has been an advocate for greater transparency in government. I am an active adviser for SCORE, a non-profit business consulting service, under the Dept. of Commerce, Small Business Administration, that trains and advises entrepreneurs to launch small businesses.
As a member of ROTARY INTERNATIONALS Board of Directors, I serve on their International Service Committee; and am an advisor to the Board of Directors of FINANCIAL EXECUTIVES INTERNATIONAL for Fairfield and Westchester Counties.
As a volunteer to Visiting Nurse and Hospice of Fairfield County I was the recipient of the 2014 Patient Support Award.
Andy Davidson
Board Member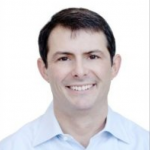 Andy Davidson leads the Customer Innovation practice for Financial Services for Salesforce, named by Forbes as the world's most innovative company four years in a row.  Andy has lived and worked in over 30 countries on five continents with global companies including IBM Global Business Services, GE Capital and Texaco Inc.  A trusted adviser to clients on technology, new business models and organizational change, Andy is passionate about global development issues and preparing the next generation to innovate for meaningful change.  Andy's long history of community involvement includes Little League coaching, the Fresh Air Fund, International Round Table, Duke Alumni Interviewing and Sigma Chi Fraternity.  Andy is a graduate of Duke University and Columbia's School of International and Public Affairs, is a certified Six Sigma Blackbelt and speaks four languages. Andy resides in Weston CT with his wife, Tiffany and son, Jordan.
Sarah Kotleman, Dr.
Managing Director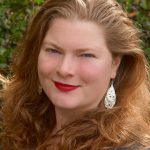 Dr. Kotlerman is currently working in non-surgical and non-pharmaceutical regenerative medicine through her practice outside of Seattle, WA called Averio Health Institute. Dr. Kotlerman focuses on continuing to develop and refine the most effective and innovative strategies for holistic healthcare treatment, as well as working towards several research studies in brain and cartilage regeneration.
Dr. Kotlerman's journey in youth service began over a decade ago with a program call RYLA "Rotary Youth Leadership Awards". Through this program in Rotary District 5050, youth service and volunteering became a deep passion for Dr. Kotlerman. She is a current Rotarian of the Sedro-Woolley Rotary Club District 5050 located in Sedro-Woolley, WA and is currently the chair of Next Generations for her club and also sitting on the District Committee for RYLA 5050.
Dr. Kotlerman has currently attended two Rotary International Conventions; the first one in Bangkok, Thailand and the second, as a speaker of the RYLA-PreCon in Lisbon, Portugal.
Dr. Kotlerman has a great passion for international service as well as youth service and in December of 2018 she is leading a team of ten doctors to the remote village of Maluku, Uganda to provide free functional neurological care to a village of approximately 3000 people who have had little or no exposure to any trained medical care. This mission trip to Maluku, Uganda is due to the relationships that were build during the 2016 GLI with perspective participants from Uganda.
Dr. Kotlerman hopes to continue to provide holistic opportunities within healthcare while raising a family with her new husband Dr. Zachary Kotlerman and continuing her service work within youth service and international service. During her leisure time, Dr. Kotlerman greatly enjoys activities such as photography and long distance hiking and in 2018 became a dual pilgrim of the El Camino De Santiago (Spain) and of the Kumano Kodo (Japan) – the only two World Heritage Pilgrimage Trails in the world.
Tom Brown
Program Manager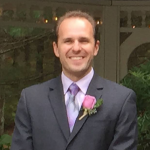 Tom grew up in Southbury Connecticut, graduating from Pomperaug High School, where he developed his love of Theater, Music, Athletics and Community Service. He went on to earn his Bachelor's degree in Psychology with a minor in Theater from Ohio Wesleyan University. In college Tom continued his involvement with Theater and was a dedicated member of the Ultimate Frisbee team. His passion for helping others in the community also grew through his membership in the Chi Phi Fraternity and mentoring in the local juvenile probation court. After two years of working as a sales and marketing associate for a startup business, Tom decided to change directions back toward his passion of helping others. He went on to complete his Master's degree in School Counseling from the NEAG school of Education at the University of Connecticut. Tom is currently working as a School Counselor in Westport Connecticut, where he also coaches the Volleyball team.
Greg Garofolo

Board Member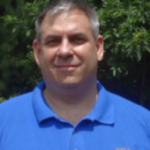 Greg currently works as a Program Manager within a leading IT company's Global Healthcare Strategy team.   He juggles work with his commitment to family (a fellow Rotarian wife and three young children) and to Service through Rotary, ShelterBox, and his role on Boards for two other non-profit organizations.  Greg is an out-of-box thinker who has considerable experience in leadership training, program management, mentoring, and youth-driven and youth-focused organizations.
Greg's journey to Rotary began as a Rotary Youth Exchange student in 1987-88 from his home district in Indiana to the Ballina, NSW region of Australia.   He returned to the US and joined AIESEC, the world's largest student-run international organization, and became a leader in developing leadership and program management training.    Greg served as a trainer in over 30 regional, national, and international AIESEC events including conferences in Yugoslavia, Poland, Estonia, Norway, Sweden, Canada, Ireland, Great Britain, Switzerland, Germany, throughout the United States, and as a co-chair for leadership conference in Senegal.   He served as a founder of his university AIESEC organization, and helped pioneer his University's launch of an International Business program including the creation of student role on the International Business Advisory Board and university Business School Curriculum Committee.
Greg is currently the Secretary of the Rotary Club of Sharon and founding Chair of the Rotary E-Club of New England, a satellite Club of the Rotary Club of Sharon in District 7950.    He serves as the Vice Chair of the RYLA Committee of Rotary International and is among the leaders planning the next International RYLA to be held in Sydney, Australia in 2014.   He has served as a member of Rotary Internationals 2011-12 RYLA Committee, and as a member of its 2010 RYLA Council.  Greg is also the Co-Chair for his District RYLA program and serves as an Ambassador for ShelterBox USA (one of the world's largest disaster relief agencies)  Greg was awarded the 2012 ShelterBox USA 'Beyond the Box Award' for program innovation.
Marcos Ricardo Klitzke

Board Member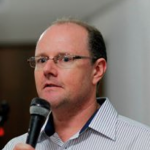 Marcos is a fairly refined quick multidirectional vision professional.  He began his professional career graduating in business administration at the Regional University of Blumenau (FURB). Specializing in international trade relations his early career was marked by his great participation in international exhibitions of Marble and Granite that provided him with strong growth in its international networking.
With his entrepreneurial skills since 1996 manages two information technology companies participating in the physical structuring and developing software solutions for many companies. Marcos also gained great prominence in the field of construction which since 2012 keeps a scaffolding distributing company of the Franco-German ALTRAD Plettac Assco GMBH for the South American market.
Scout since his teens and Rotarian since 2000 Marcos had many experiences that forged his leadership characteristics. Scoutmaster Chief , RYLA Coordinator in District 4650, GSE Team Leader in 2010 (England), member of the Comittee World RYLA and Board Member of the International RYLA program in Sydney in 2014. Marcos resides in Timbó SC, Brazil with his wife Alexandra, his daughter Katarine and the twins Mark and Mariana.