Travel

Participants are responsible for their travel arrangements including US VISA requirement to and from the New York / Connecticut Area.  To assist you we have the following:
TO AND FROM THE NEW YORK AREA AIRPORTS
Getting to and from the New York Area Airports LaGuardia, John F. Kennedy, Newark, White Plains airport.  CLICK HERE.
COMMUTER TRAIN FROM MANHATTAN & SURROUNDING AREA
We will be providing transportation to and from the South Norwalk, CT – Metro North Train (New Haven Line).  This leaves from several locations around Connecticut and Manhattan.  Metro North Line CLICK HERE.
TZELL TRAVEL AGENCY
GLI has a partnership with Tzell Travel Services.  Information will be available shortly for the following:
Theresa Bryan
Theresa@Tzellyouthexchange.com
Anybody who would like to check-in and discuss travel arrangements can send Theresa an e-mail…she just asks the following info be provided:
* Full name
* DOB
* Deporting airport
* Arriving airport
Assistance with country visa applications,
Conference travel arrangements,
Additional needed nights,
Area tours before and after the conference.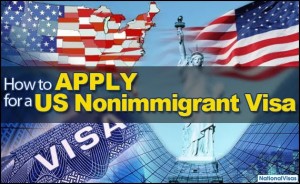 VISA
Is your country one of the 38 listed below?  Then go to the Visa Waver Program CLICK HERE  – Then go to #3 below
A
Andorra
Australia
Austria
B
Belgium
Brunei
C
Chile
Czech Republic
D
Denmark
E
Estonia
F
Finland
France
G
Germany
Greece
H
Hungary
I
Iceland
Ireland
Italy
J
Japan
L
Latvia
Liechtenstein
Lithuania
Luxembourg
M
Malta
Monaco
N
Netherlands
New Zealand
Norway
P
Portugal
S
San Marino
Singapore
Slovakia
Slovenia
South Korea
Spain
Sweden
Switzerland
T
Taiwan
U
United Kingdom
2. If your country is NOT listed above CLICK HERE  US GOVERNMENT VISA (GENERAL)
3. For the 38 countries listed above – after filling out the visa waiver program – For travel – ESTA (Electronic System for Travel Authorization) CLICK HERE
This is required for the Visa Waiver Program (given in place of an actual visa)
4. Please note you must travel on an approved air carrier listed  CLICK HERE for the list.