FUNDING AND PAYMENTS
APPLYING IS FREE!
All payments will be collected by major Credit Cards or checks and asked for upon acceptance of your application.  $100 is required upon acceptance to hold your slot and is due by JUNE 1st. $1,800 is required Before JULY 1st, 2016.  All payments are tax deductible as GLI is a not-for-profit organization.
HOW TO GET FUNDING
Go to your local Rotary Club (CLICK HERE to find a Rotary Club near you)!
Go to your place of work, business or school and check for grants, trusts and available money for leadership programs and/or further education.
The following crowd funding sites can help especially good for international students. SEE BELOW
Apply for a scholarship on our website:  available April 1st!
You can self fund!
PAYMENTS
Payments may be made by check or cash now.  After May 1st Credit Card will be accepted.
Please make payments out to:
Westport Sunrise Rotary's 21st Century Foundation (GLI)
c/o Justin Phillips
5 Forest Drive
Westport, Connecticut 06880
USA
ROTARY

GLI is proud to be a 501(c)3 (Tax deductible) conference which is sponsored by the Westport Sunrise Rotary.   The 501(c)3 is: "Rotary's 21st Century Foundation".
Participants are responsible for their own funding.  However, as a partnership with Rotary International, local Rotary Clubs or districts may be willing to assist in funding all or partial participation of your conference fees.
CLICK HERE to find a Rotary Club near you!
BUSINESSES

Many businesses have trusts or grants for leadership programs such as ours.  Please explore options with your employer or business connections.
CROWD FUNDING

The beauty of GoFundMe is that it allows campaign organizers to invite others to take part in their story. Just as we share parts of our lives on Facebook, we also want to share our dreams, pursuits, celebrations and challenges online with crowdfunding. People will always be eager to support others they care about. GoFundMe removes the physical barriers traditionally associated with receiving financial support from the people in our lives.  Based in San Diego and Menlo Park, GoFundMe was launched on May 10, 2010 and has quickly become the World's #1 fundraising site for personal causes and life-events. Millions of people have raised over $2 Billion in the past 365 days.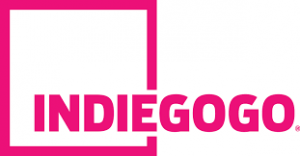 Indiegogo. Originally launched with a focus on film, Indiegogo pivoted to include funding for literally anything and is becoming known for financing personal and cause-related campaigns such as that for the bullied bus monitor, which raised over $700,000. It accepts all projects without review. As Indiegogo says on its website, "Our platform is available to anyone, anywhere, to raise money for anything." While its success fee at 4 percent is 1 percent lower than most websites (which charge 5 percent), it does charge one of the highest fees in the industry — 9 percent — if you don't meet your goal.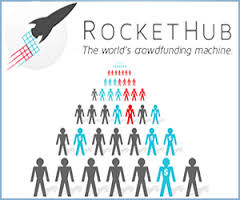 RocketHub. Initially launched with the arts in mind, it expanded to include science, education, business and social good projects. It gained traction in the sciences with its annual SciFund Challenge, an online effort to fund science projects. It also launched a partnership with A&E Networks through which some select projects will be chosen to receive extra support from the joint initiative.

Peerbackers. Consistently recognized as one of the top crowdfunding websites in the industry, peerbackers, which I co-founded and run, focuses on funding entrepreneurs and innovators. The platform has hosted thousands of creative, civic and entrepreneurial projects from around the world and recently expanded to include young entrepreneurs ages 13 to 17 through partnerships with student organizations. After seeing such a high industry failure rate for crowdfunding projects, peerbackers launched Crowdfunding Academy to offer education and support to those who want to crowdfund.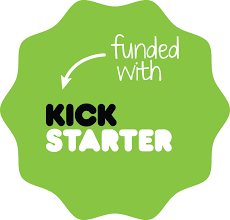 Kickstarter. The most well-known of the crowdfunding websites, Kickstarter focuses on creative endeavors including design, the arts (film, publishing, music), gaming and technology. While Kickstarter can't be used to fund businesses per se, it does accept products and has had some remarkably successful campaigns, including about 50 that have generated over a million dollars in funding. Kickstarter "curates" its projects, meaning it has a rigorous submission process, and if you aren't approved to post, it can be quite disappointing.

Fund Anything.  What do YOU want to raise money for? You can create a FundAnything campaign for FREE! Decide how much money you need and how it will be spent.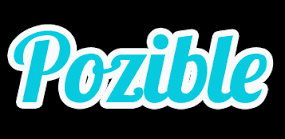 Pozible provides the platform for project creators to present their ideas to a connected audience, worldwide. If people love what you're creating, they can support it by pledging money. In return, project creators offer rewards matched to the level of funding commitment. Pozible can also be a gateway for discovering and supporting inspirational projects and thinkers directly. By becoming actively involved in bringing more attention to bold new ideas, art, products and the talented people who conceive them, project supporters become a vital part of a true creative community.
SCHOLARSHIPS
Scholarships of all amounts are available with two review boards that meet on March 1st and May 1st.  Results are usually posted by the 15th of the respective month.
Scholarship applications will be available starting April 1st.  Based on need and interest scholarships will be determined after May 1st.